Eating healthy means eating a variety of foods that give you the nutrients you need to maintain your health, feel good, and have energy. The common nutrients in food include protein, carbohydrates, fat, water, vitamins, and minerals. A balance combination of these nutrients with being physically active is an excellent way to help your body stay strong and healthy.
It's easier than you think to start eating healthy. Take small steps each day to improve your nutrition and move toward a healthier you. Below are some tips for your wellbeing according to experts:
Make fruits and vegetables as key part of your meal: Tomatoes, sweet potatoes, and cucumber, along with other vegetables for your meals. Also, make fruit as part of main meals or as dessert. These will help you to get the vitamins, minerals, and fiber your body needs to be healthy.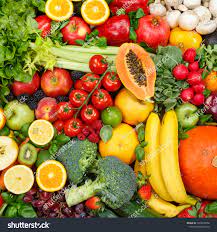 Choose real fruit over "fruit flavor." Seeing flavor on a label is a sign the food was stripped of its real taste and a fabricated one swapped in, says Linda Bacon, Ph.D., professor of nutrition at City College of San Francisco. Natural only means the additive came from a plant or an animal, which may not be as healthy as it sounds. She added "Scientists create flavors using bacteria and call them natural".
Eat whole grains: An easy way to eat more whole grains is to switch from a refined-grain food to a whole-grain food. Read the ingredients list and choose products that list whole-grain ingredients first. For example, whole wheat, brown rice, oatmeal and so on.
Use low-fat (1%) milk: It has the same amount of calcium and other essential nutrients as whole milk, but fewer calories and less saturated fat.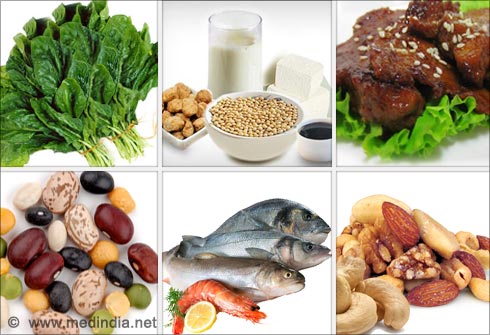 Ovoid too much protein foods: you may enjoy eating meat (beef), poultry, seafood, beans, peas, eggs, nuts, and seeds which are considered part of the protein foods group. Though good for your health but too much of it is bad. Use smaller plates to control portion sizes. Portion sizes depend on the age, gender, and activity level of the individual.
Use less sodium in foods: Avoid much salt in foods and canned food with high sodium source.
Make a meal plan: According to Rebecca Clyde, blogger at Nourish Nutrition, "A weekly meal plan can help you eat better, save money, and time during the week".
Endeavor to cook at home more: When you prepare dishes yourself, you can see exactly which ingredients are going into it and make conscious choices about what you truly want to eat. So, you can choose what you want to eat that will improve your wellbeing.
Drink water instead of sugary drinks: Soda, energy drinks, processed juices and sweet soft drinks are a major source of added sugar. So, cut calories by drinking water or unsweetened beverages. Try adding a slice of lemon, lime, or watermelon or a splash of 100% juice to your glass of water if you want some flavor.
Eat whole foods that you could actually grow:Unprocessed, whole foods will give you the most benefits. Processing takes out nutrients such as antioxidants and fiber. What's worse is that a lot of processed foods tend to sneak in things that aren't really necessary like extra sodium and sugar.
Eat some seafood: Seafood includes fish, crab, mussels, oysters, etc, contains protein, minerals, and omega-3 fatty acids (heart-healthy fat) which is good for your health.
Also, avoid sugary things like cakes, cookies, and other desserts (often made with butter, margarine, or shortening); pizza; processed and fatty meats as well as ice cream. Much of these can lead to so many health challenges.
Stop eating immediately you are satisfied: You may be thinking that if you don't finish everything on your plate, is a bad behaviour. But if you keep munching even after you're full, you are using your body as a storage unit which will increase your weight and cause other things. If there's enough left over, pack it up and put it in the fridge. Otherwise, trash it. It is better that way than using your body as a storage unit.
Balance calories: Find out how many calories you need for a day as a first step in managing your weight.
Committing yourself to taking steps in becoming healthier, share your progress and inspire your friends and family to do the same. We will be glad if you share with us also.
It is important for you to know that eating healthy doesn't have to be complex, just stick to the basics.
Disclaimer: This is for general informational purpose only and does not constitute medical advice. Always consult your doctor or other qualified healthcare provider with any questions you may have regarding a medical condition, procedure, or treatment, whether it is over-the-counter drug, vitamin, supplement, or herbal alternative.