Sleep apnea is a potentially serious sleep disorder in which breathing repeatedly stops and starts. If you snore loudly and feel tired even after a full night's sleep, you might have sleep apnea.
The main types of sleep apnea are:
Obstructive sleep apnea, the more common form that occurs when throat muscles relax
Central sleep apnea, which occurs when your brain doesn't send proper signals to the muscles that control breathing
Complex sleep apnea syndrome, also known as treatment-emergent central sleep apnea, which occurs when someone has both obstructive sleep apnea and central sleep apnea.
As someone with sleep apnea, using a mask helps sleep better, but there are a few other things that you can do to ensure you always get the rest you need. Proper rest will help you maximize the results of your sleep apnea therapy. Here are some tips you can do now to enjoy better sleep.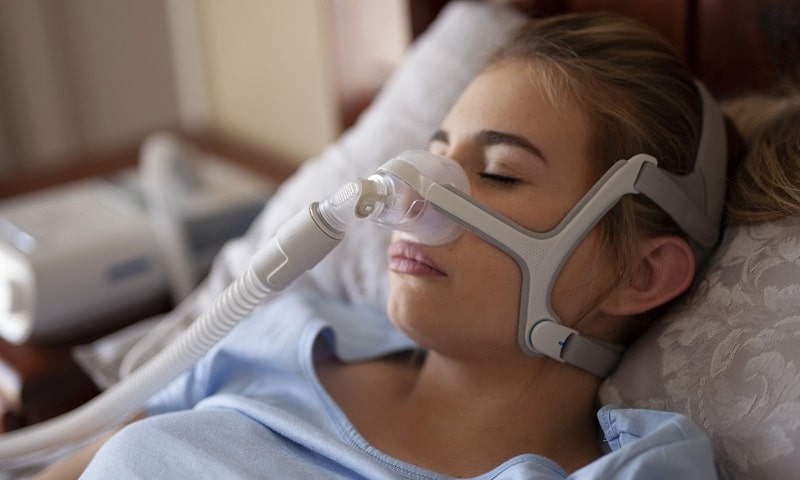 Avoid the Late-Night Party
You may want to stay up late, but with sleep apnea, this is often not possible. You won't get the rest you need if you're a frequent late-night party person.
I no longer stay up that late due to my sleep apnea. I may have a late-night party on occasion, but I limit myself because I know it will impact my sleep the next day.
Quality sleep is important with sleep apnea, so try to limit the amount of time you stay up late, or your therapy may suffer.
Avoid Drinking Excessive Alcohol
One thing that alcohol does is make you tired, and it also impacts your sleep. You may fall asleep faster after a few drinks, but the quality of sleep is going to be reduced.
To get better results with sleep therapy devices such as a CPAP machine, try to limit how much you drink alcohol and only drink on occasion.
I found that by cutting back on my club nights, I had much better sleep. A drink now and then is fine, but limit it if you want the best sleep therapy possible.
Take Care of Your Overall Health
In addition to your sleep therapy, try to look after your overall health. If you're overweight, even a small decrease in weight loss can impact your sleep in a positive way.
Try to stick to a natural diet of whole foods so you get proper nutrition, which will make you feel better overall. When I watch my diet, I tend to get better sleep.
Create a Sleep Schedule
Try to get up and go to bed each night at the same time. A sleep routine will help you get quality sleep. Aim for 6-8 hours of sleep each night.
I feel better if I keep to a sleep schedule and try to avoid late nights whenever possible. If you stick with a good routine, you'll have better luck with your sleep therapy.
Write Down How You Feel in a Journal
How you feel during sleep therapy may change day to day. Try to write down your thoughts about how you feel in a journal.
Suppose you don't feel well or have poor quality sleep. Write it down as this will help you pinpoint problems with your therapy and highlight areas where you can improve.
For example, you might be staying up to late more often than you should. If you limit this sort of activity, you'll have better results with your sleep therapy.
Avoid the late-night party.
Avoid drinking excessive alcohol.
Take care of your overall health.
Create a sleep schedule.
Write down how you feel in a journal.
These are some of my top tips for dealing with your sleep apnea. Follow these ideas, and you'll get better results with your sleep therapy.
You need to concentrate on your sleep and the quality of that sleep if you have sleep apnea. Getting rest will ensure you feel your best.